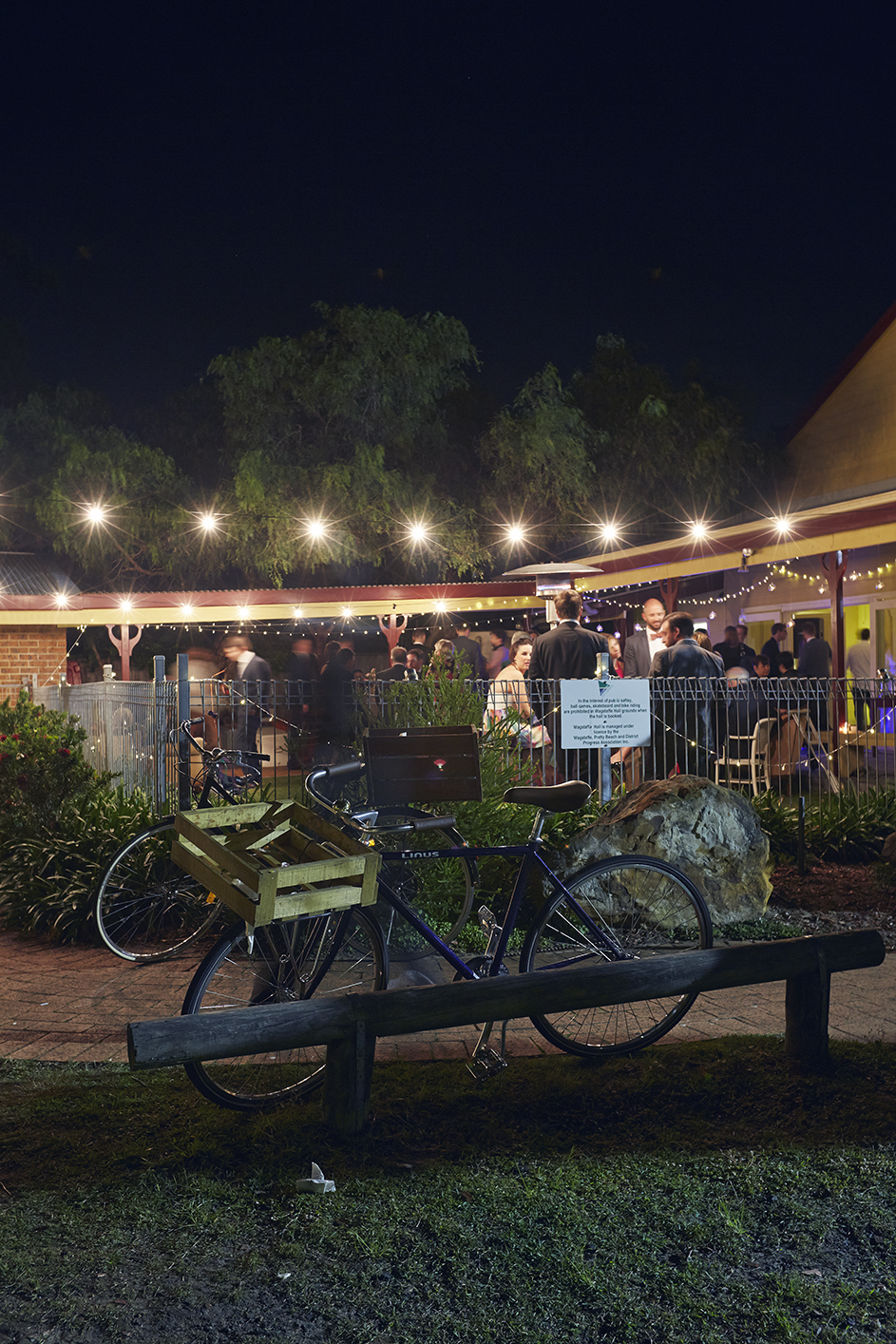 Angus and Liz's love is a story that started back in 2001. Liz clearly made a good first impression on Angus… he immediately felt that she was a great conversationalist, lots of fun, very cool and up for adventure.  He also remembers that she gave amazing hugs – so good in fact that he started referring to her as the 'Hugnarian'  - on account of her hug-ability coupled with her Hungarian background.
 It wasn't until a few years ago that Angus and Liz's friendship evolved into something more. And for her 30th birthday Angus gave Liz the ultimate gift - a trip to Indonesia to celebrate…. and a proposal to boot!
Continuing a family tradition starting with Liz's great grandparents and then her parents, they chose May 10th as their wedding day and a beautiful little town called Wagstaffe on the Central Coast of NSW as their location.
Arriving by boat, Liz made her way down the jetty adjacent to the Wagstaffe Town Hall and took her groom's breath away. 
These two are warm, funny and laid-back and I loved that their wedding vows included a personal touch…Angus promising to be Liz's #1 pest, her pillow and personal cake tester (Liz is a pastry chef and a very talented one at that!) and Liz promising to be Angus's #1 trouble maker, map reader and personal alarm clock.
It was a beautiful, intimate ceremony filled with emotion and once again, I was honoured to be part of it. Photos by www.leejade.com