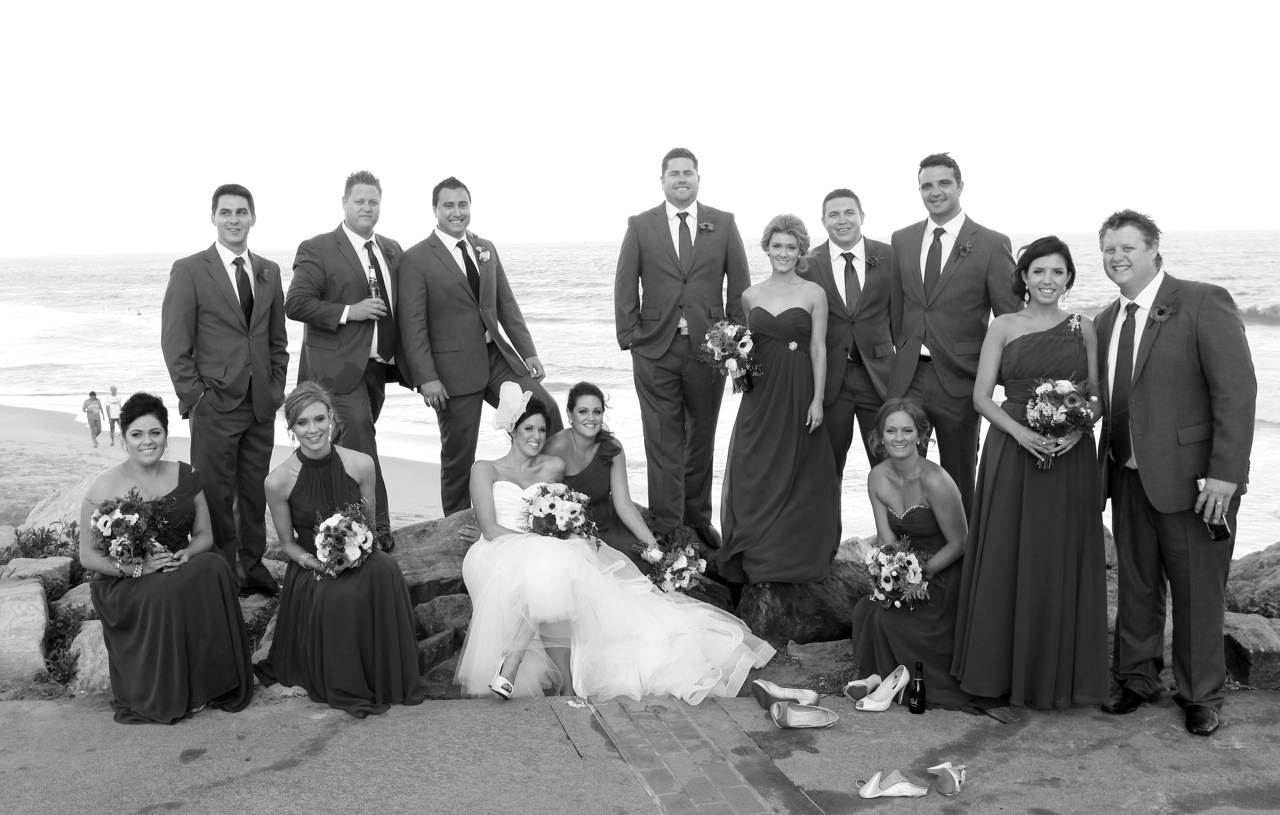 This is the wedding of Amy and Shaun. They had a bridal party of 12 and and an abundance of friends and family their with them to celebrate their love on their wedding day.
Amy and Shaun chose Darook Park South in Cronulla for their ceremony, overlooking the bay that was their childhood playground.
The positivity and love for living these two share really is an inspiration -Shaun loves Amy's energy, easy going nature and the fact that she can 'talk underwater' and Amy loves Shaun's outlook and the fun he brings to her life… so the big LOVE sign they had brought in for the occasion fitted them perfectly - this day was all about big love, big smiles and a big circle of loved ones to share it all with.